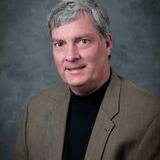 Raphael SmithPrincipal
Tel: 6155911283 | Email: raphael@raphaelsrealty.com
Address: 2201 Murfreesboro Pike A228 Nashville TN 37217 | Company: Raphaels Realty | License ID: 316579
License ID:
316579
Tel

:

6155911283
Email

:

raphael@raphaelsrealty.com
Company

:

Raphaels Realty
Address

:

2201 Murfreesboro Pike A228 Nashville TN 37217
The purchase of a home is for most people the largest single transaction they will perform. The last thing you need is a pushy sales weasel. As we begin to work together you will discover that I am less of the salesman and more of the river guide. The goal is to guide you through the home purchase or sale process making it as stress free as possible, and let you focus on the excitement of your new life. As a Principal Broker, the highest license the state recognizes, you will find me knowledgeable on the in and outs of the transaction details. I also have strong local knowledge having grown up in Middle Tennessee and lived in several areas including Nashville, Memphis, Tullahoma, and even Bell Buckle! I also surround myself with quality partners, in the mortgage, inspection and other elements of the home purchase process. I can recommend these partners because I have discovered they too share passion to "get it right by the client".



A few minutes with me and you discover he has a high touch, high tech, and "can do" attitude. My clients find his methods reassuring as they embark on one the largest financial decisions of their lives, either buying or selling a home. You can reach out to me via phone, text, or email with a question, comment or, concern and be assured an acknowledgment will be prompt, if not a full detailed answer.